Two practices developed by FormaScienza (Junior Science Cafe and Theatre and Science) are case studies for european project CREAT-IT on creativity and science.
CREAT-IT. Implementing Creative Strategie into Science Teaching
CREAT-IT
is aimed at developing and supporting late primary and early secondary teachers' skills in science education. Integration of creative and cultural disciplines and social media tools into formal science teaching will form the basis of a new pedagogical methodology, focusing on bringing science, culture and technology under the umbrella of collaborative activities.
In-service training will provide teachers with tools to design, communicate and represent Science Education approaches, developing lifelong mobility activities for teachers' training, demonstration activities at schools and science cafes, therefore providing a new dimension in training of science teachers. The project aims to create a new perspective on how science can be combined with art and culture, allowing pupils to enhance their skills in investigation of scientific issues and collaborative science projects. The creation of a European school network will furthermore familiarise them with the art and the culture of other participating countries.
The project is coordinated by Stord Haugesund University College (Norway) and partner organisations include University of Exeter (UK), Ellinogermaniki Agogi Scholi Panagea-Savva A.E (Greece), Hellenic Association of Science Journalists, Science Writers & Co (Greece), Associazione Culturale FormaScienza (Italy) Center for the Promotion of Science (Serbia) and RESEO (Belgium).
CREAT-IT is a Comenius Multilateral project funded by the European Commission under the Lifelong Learning programme. To find out more, please contact Cinzia Belmonte at cinzia.belmonte AT formascienza.org.
"WASO Workshop"
5th March, Rome.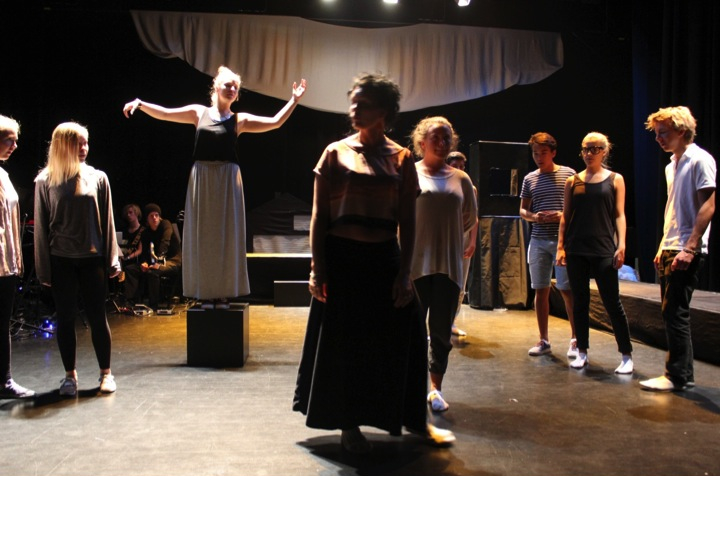 Write a Science Opera (WASO) is a creative professional development approach to inquiry-based music and science education in which pupils of different ages, supported by teachers, opera artists and scientists, are the creators of an educational performance. WASO is an application of the widespread Write an Opera method, which has been successfully implemented in many countries during the past three decades. WASO integrates science education into the original method by involving scientists who lead an inquiry-based creative process demonstrating common impulses shared by science and the arts. The WASO concept was developed at Stord/Haugesund University College (Norway), based on researchers' meetings with RESEO as well as the Royal Opera House (London)'s Education department.
The first WASO projects, realized by RESEO member Bergen National Opera, received much positive media and policy-maker attention.
Context and Framework: WASO emerges at a time when the following science and creative education trends hold true: The European Union is facing challenges recruiting students to Science/Technology/Engineering/Math (STEM) careers. At the same time, there is European determination to explore ways in which creativity may be supported, as put forth in the European Ambassadors' Manifesto of the European Year on Innovation and Creativity (2009), underlying the need for integration of science education, creativity and culture and the arts. These tendencies are strengthened by further European and American policy documents regarding future research in the field. Accordingly, WASO presents the following qualities:
•Fusing inquiry-based arts, science, and education in creative ways, thus providing an innovative look at opportunities of transversal activity.
•Providing potential and framework for original ways of questioning and knowledge creation in the classroom.
In the framework of the EU Comenius Multilateral project CREAT-IT, seminars for teachers as well as complete WASO projects will be realized in Norway as well as Greece, Belgium, UK, Serbia and Italy.
Mail to
info@formascienza.org
.
"CREAT-IT Summer School"
12th-17th July, Attica, Greece. Summer shool for teachers, workshops on creativity"&"science methodologies.
Visit web site of
CREAT-IT Summer School
. Mail to
info@formascienza.org
.