by Cinzia Belmonte e Tommaso Castellani
A musical fairytale, a lesson of astronomy, a projection of wondrous images obtained by the most powerful telescopes in the world, a story of how humanity has tried to understand itself and the universe around it... whatever you might call it,
Minuetto Astronomico
is an experiment, a combination of lesson and playful show, where two scientists-actors-musicians are involving the audience in the adventure of discovering the universe.
From a flat, stationary Earth, a thought less naive than what it seems, to a round one, but still motionless and in the center of the universe... moving on, to the description of the mysterious motion of the planets, the elliptical orbits and the laws of gravity, up until taking a glance even further away, at the discovery of other galaxies of elegant shapes and mysterious objects like the black holes.
"Minuetto Astronomico" is aimed particularly at children and teenagers of all school levels. The background projection of images, the explanation-action on stage which interacts directly with the audience and the multiple levels of the presented material can make this lesson-show understandable to the youngest ones and yet interesting for the adults.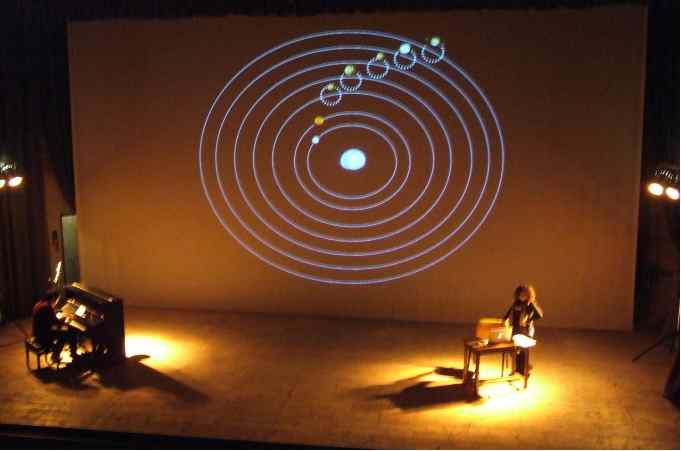 Go to
videos
to watch the trailer.
Minuetto Astronomico
is a project by
formaScienza
in collaboration with
Gruppo Sperimentale Villanuccia
and with
the Pool Factory
.
It is used the open-source software
Stellarium
to simulate the sky.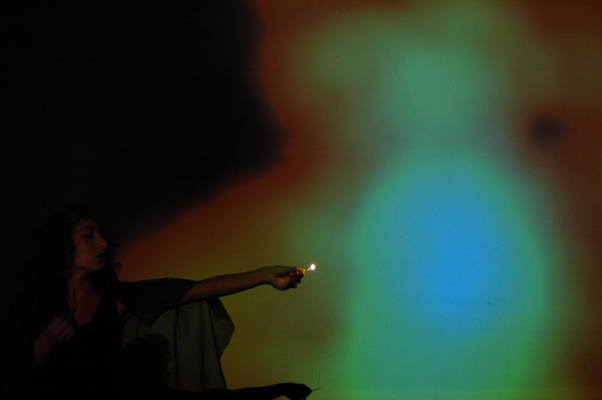 by
Cinzia Belmonte
and
Tommaso Castellani
with
Cinzia Belmonte
and
Tommaso Castellani
(cast 1)
Stefania Mellace
and
Davide Strava
(cast 2)
director
Cinzia Belmonte
music
Tommaso Castellani
scenes
Alessandro Marziano
costumes
Nino Cannatà
animations and software
Flaviano Pizzardi
and
Matteo Loddo
drawings
Rossella Pugliesi
scenes assistant
Antonella Chiaro
costumes assistant
Monica Caminiti
production assistant
Linda Leccese
technical assistant
Antonio Ianiero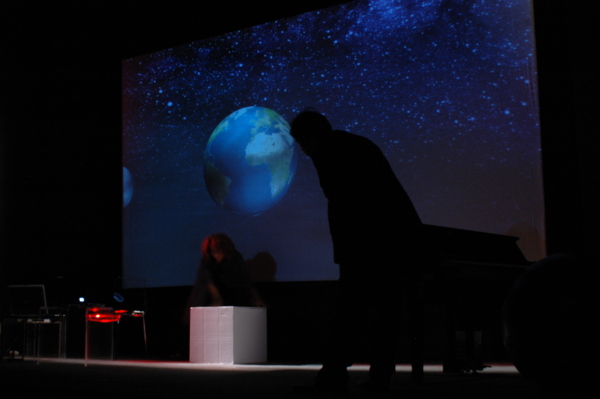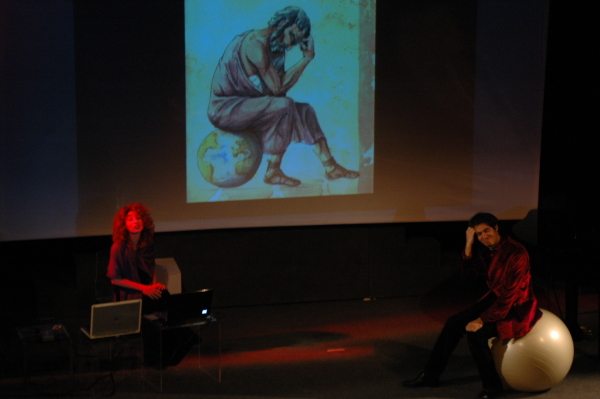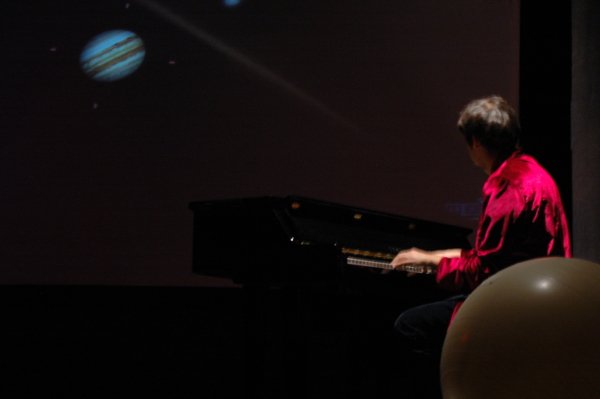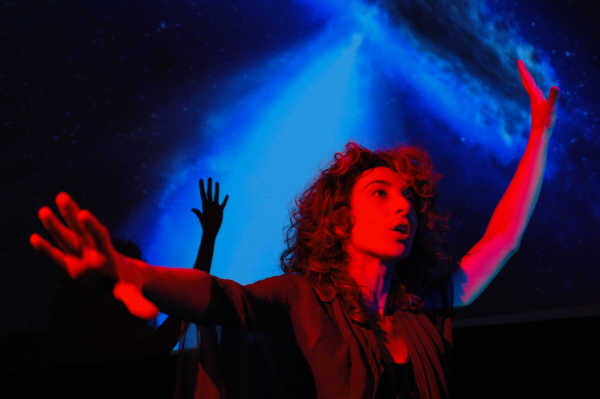 (photos by Linda Leccese)
<< activities - index